Open Educational Resources • Oregon State University
---
Think Open Symposium
Are you ready to level up your course materials? Join the Open Educational Resources Unit and Oregon State's Center for Teaching and Learning for an in-person symposium featuring lively presentations and discussions on OER, open pedagogy and open access. Hear from other faculty who have made the decision to use low-cost and no-cost materials in their courses and the positive impact they have had on their students.
View the schedule from the May 2022 event below. Check back this winter for information on the 2023 event.
May 2022 Schedule
8:30-9 a.m. — Registration and coffee

9-9:45 — The State of OER at Oregon State (Stefanie Buck, director, Open Educational Resources Unit)

10-10:45 — Why Open Education Matters to Social Justice (Amanda Coolidge, director of Open Education, BCcampus)

11:00-11:45 — Breakout sessions (see descriptions below)

Noon-12:45 p.m. — Lunch and An Insider's View on Open Educational Practices (Robert Biswas-Diener of Positive Acorn)

For a decade, Dr. Robert Biswas-Diener has been involved with a variety of open educational practices. As editor of the open publisher, Noba, Robert has seen the growing acceptance of open practices as well as some long-standing skepticism. In this presentation, he will describe his personal experiences and the evolution of his thinking regarding open. His commentary will touch on open pedagogy, open publishing of research, and the use of open textbooks.

12:45 p.m. — Prize drawing
Breakout sessions (select one)
Open educational resources: Join Mark Lane of OSU's Open Educational Resources Unit for an introduction to open educational resources, what they are and how to find them.
Open pedagogy: Join Regan Gurung, the director of OSU's Center for Teaching Learning and a professor of psychology, to discover what it looks like to use OER in a class. In this session, you will explore different examples of how OER are used and explore the utility of open pedagogy.
Open access: Join Anne-Marie Deitering, the dean of OSU Libraries, for a lively discussion titled Learning and Research in the Age of Corporate Publishing that will explore the opportunity of licensing content instead of owning books
Speaker bios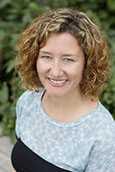 Amanda Coolidge is the Director of Open Education at BCcampus. She leads the BC Open Textbook Project as well as the Open Education initiatives in British Columbia, Canada. The BCcampus Open Education team produces OER – textbooks, toolkits and other learning materials – in collaboration with British Columbia's post-secondary system. Amanda's professional interests include open educational practices, open pedagogy, open policy and best practices in universal design. You can follow Amanda on twitter @acoolidge.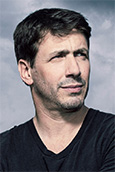 Dr. Robert Biswas-Diener is a research psychologist who studies subjective well-being and other positive psychological topics. He has 70 peer-reviewed publications, an H-Index of 44, and nearly 20 thousand citations. He is also the editor of Noba, an open-education publisher with more than a quarter-million monthly users. Among his writing includes several publications on educational practices and the book Open: The philosophy and practices that are revolutionizing science and education. That book was published in an open format and has been downloaded more than 30 thousand times. It is freely available here.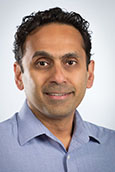 Regan A. R. Gurung is the associate vice provost and executive director for the Center for Teaching and Learning at Oregon State University. He is also the director of the general psychology program in Oregon State's School of Psychological Science, as well as a professor of psychology in the Applied Social Cognition Lab.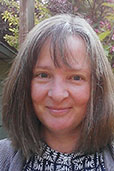 Anne-Marie Deitering is the Delpha and Donald Campbell Dean of Libraries at Oregon State University Libraries and Press (OSULP), appointed in December 2021. She has been a member of the Oregon State University library faculty since 2003. Her previous roles include Undergraduate Services Librarian, Teaching and Engagement Department Head, and Associate University Librarian for Learning Services. In her research and practice she explores the intersections between curiosity, affect and information literacy, and she is also deeply interested in the connections between reflective practice and professional knowledge. At OSU, she serves on the Undergraduate Education Council, the University Student-Learning Assessment Council and the OSU Open and Sustainable Scholarly Communication Advisory Committee.

Feature Box
Open Educational Resources
Open educational resources (OER) aim to increase the world's access to knowledge through open textbooks and reusable digital components. OER at Oregon State is a unit within the Division of Ecampus. OER are for all classes, including on-campus, online, and hybrid. Learn more »