In 2014, Oregon State University launched its inaugural massive open online course (MOOC), Supporting English Language Learners under New Standards. On March 14, 2016, Oregon State launched registration for its second MOOC, Intro to Permaculture. Read more about these courses below.
---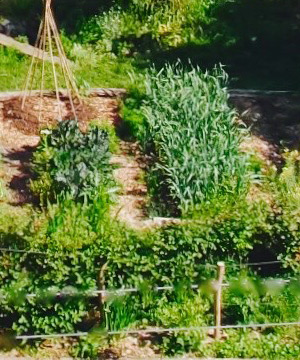 Intro to Permaculture - Free Course
Oregon State University is providing free access to the knowledge and tools needed to help combat climate change and other world issues in a massive open online course, or MOOC, on sustainable landscape design.
The four-week course, Intro to Permaculture, is a public education project that will enable students worldwide to learn about and design sustainable landscapes and ecosystems in a highly interactive way. The practical use of permaculture design techniques makes the course information easily applicable to a person's life.
---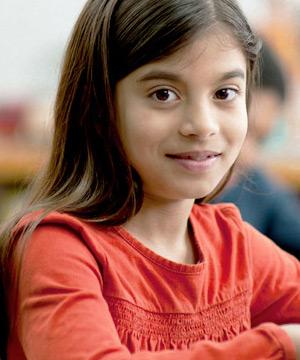 Supporting English Language Learners under New Standards
Oregon State University's inaugural massive open online course (MOOC) has been a collaborative effort with Ecampus and partners. This free, open online course for K-12 educators ran from Oct. 1 to Nov. 24, 2014. Supporting English Language Learners under New Standards is an eight-week, online course designed to help teachers support English language learners in meeting new, rigorous standards. Specifically, the course will focus on a key practice within both the Common Core State Standards and new English Language Proficiency Standards: constructing claims supported by evidence.
Endorsed by the Oregon Department of Education for Oregon K-12 teachers, the content is also open to teachers outside of Oregon and is especially relevant to those educators in the 11-state ELPA21 consortium.
---

Basics of Grant Writing
This web-based training is targeted primarily to graduate students in OSU's College of Public Health and Human Sciences (CPHHS) who are new to the world of scientific grant writing. It is a self-paced training that provides information and resources to help start you on the path to writing competitive grants. Each module has a short assessment quiz or survey. After completing all module assessments, you will receive a certificate of completion.
The course's target grant module is for the National Institutes of Health, but the curriculum also covers the basics of applying for funding to all agencies (NSF, NASA, USDA, etc.).
For access to the course, contact Dianna Fisher dianna.fisher@oregonstate.edu.
For more information on the content, contact CPHHS associate professor Susan Carozza, Ph.D., at 541-737-5949 or susan.carozza@oregonstate.edu.
---
Other short courses
Additional information about other short courses offered by Open Oregon State will be coming soon.
Health
Spanish for Health
Disability Access Services Training
Care Guide to Prevent Falls
Mastery of Aging Well
Natural Resources/Environmental
Recycling
Watershed Education
Living Cemeteries
Basic Botany
Sudden Oak Death Prevention
Industrial Hemp
Nursery Pathogen Training
Forestry (various topics)
Apparel Design
Design & Apparel
Textile Fibers
Fabric Form and Function
Fabric Structures
Pumping Systems
Best Practices for Pumpers
Setting up Pump Systems for Septic Tanks